A rare 555 carat black gem will be auctioned by Sothebys in February. It will be the largest diamond ever auctioned, and Sothebys has stated that it will accept payment in cryptocurrency.
The diamond, given the name "the Enigma", will be auctioned with no reserve, and so will be sold to the highest bidder regardless of the sell price. According to a Bloomberg article on the subject, the diamond is expected to fetch from $4.1 up to $6.8 million in a market that is extremely buoyant for the sector.
The Sothebys decision to accept crypto for the diamond is no doubt helped by the sale of a $12.3 million diamond back in July last year to a buyer from Hong Kong. The buyer paid for the purchase in crypto.
The Enigma diamond has quite some history behind it. In 2006, the Guinness Book of Records named it the largest cut diamond in the world. The design of the jewel is inspired by the 'Hamsa', a Middle Eastern symbol of a hand, which is supposed to give protection.
The hand is associated with the number 5, which is why the diamond has exactly 555.55 carats and why it has been cut with 55 distinct sides.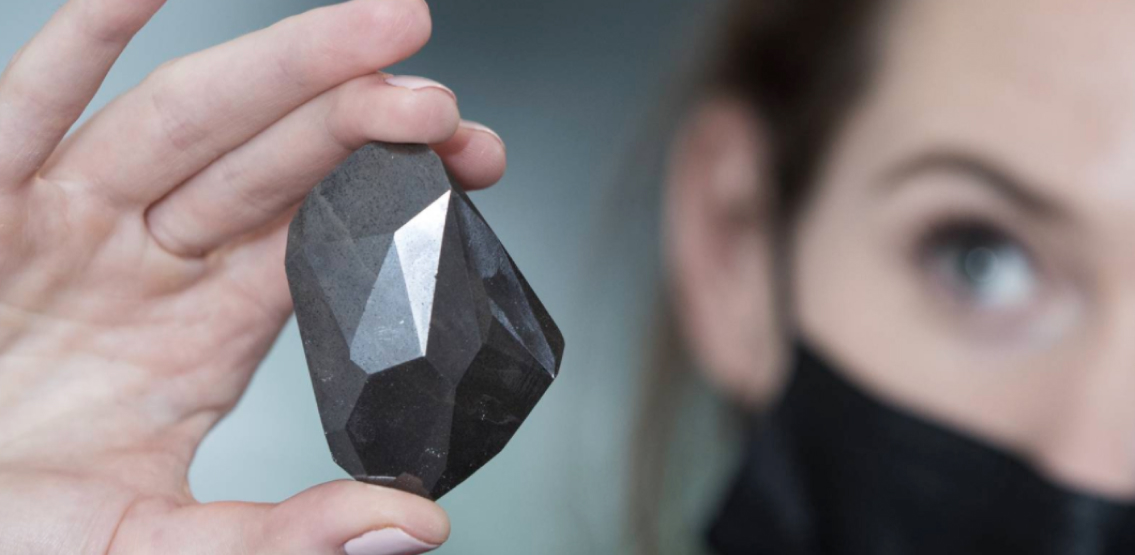 Source: Thenationalnews.com
Auction houses are having more and more to do with the crypto industry. The NFT sector is one where auction houses have been having particular success. In March last year, the NFT artist Beeple sold a work for $69.3 million paid in ether. The sale made his works the most valuable for a living artist after David Hockney and Jeff Koons.
Disclaimer: This article is provided for informational purposes only. It is not offered or intended to be used as legal, tax, investment, financial, or other advice.